KPPPM
Koigu Painters palette Premium Merino
Is spun from the finest merino sheep in the world. Plied for durability, this lightweight wool is soft, silky, and retains the natural elasticity of merino. An extremely versatile yarn, the Premium Merino is celebrated by fiber artists around the globe. Ideal for both hand knitting and crochet, as well as machine knitting, weaving and needlework; this yarn is perfect for creating dresses, slippers, sweaters, shawls, blankets, hats, and gloves... the list could go on forever!
100% Merino Wool
170 yds/50g
3.0mm Needles (US 3)
28 stitches by 36 stitches over 10cm by 10cm
Dye lot consists of 20 to 22 skeins
Variegated based colours
gradient Family Pack
Putting together colours can be a challenging task. Some of us love the challenge, some not. We have dyed special KPPPM Tonal Multi Family sets to help you in your next project. We have been also dying 5-color set in our tonal KPM solids. The gradient sets produce a smooth colour transitions.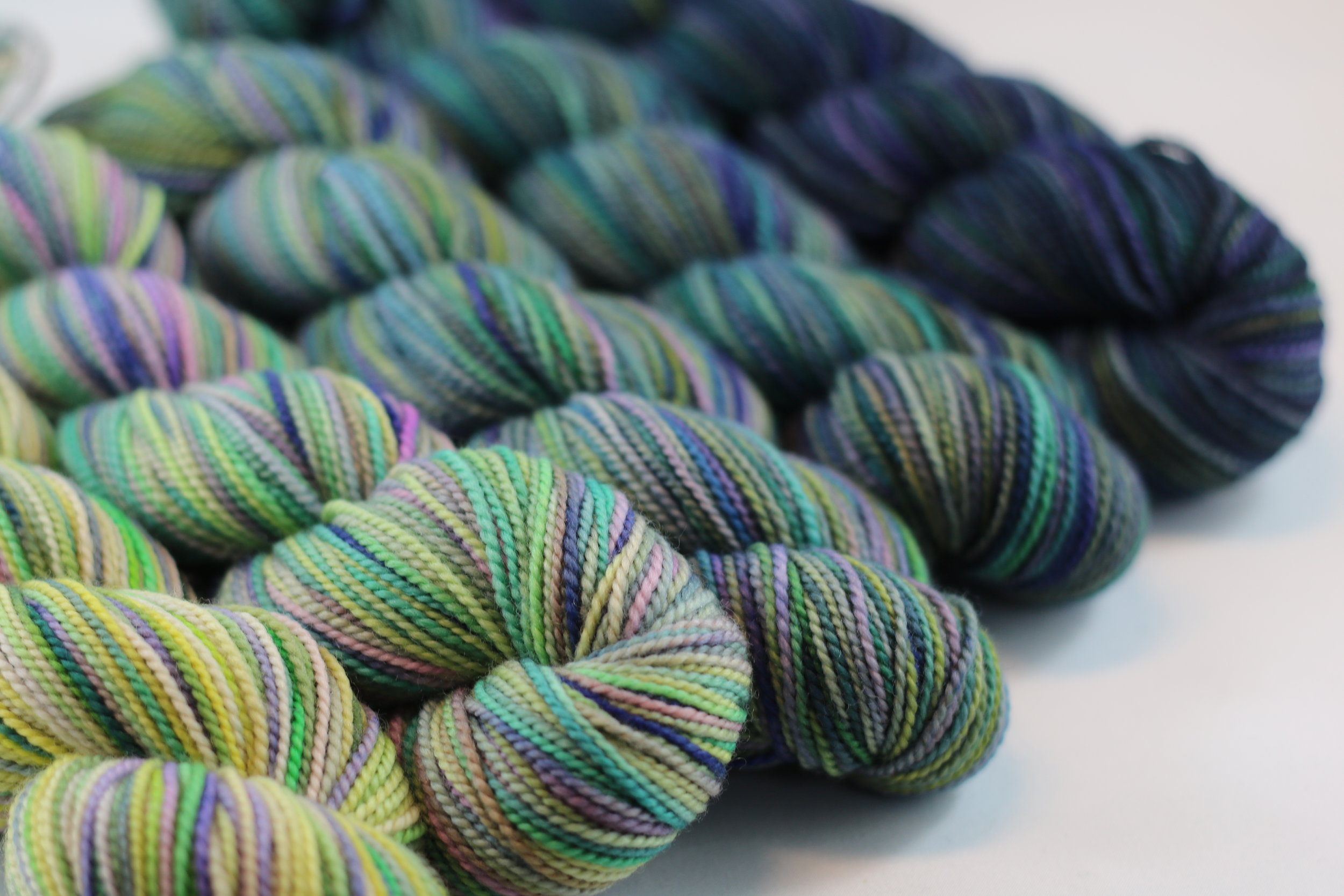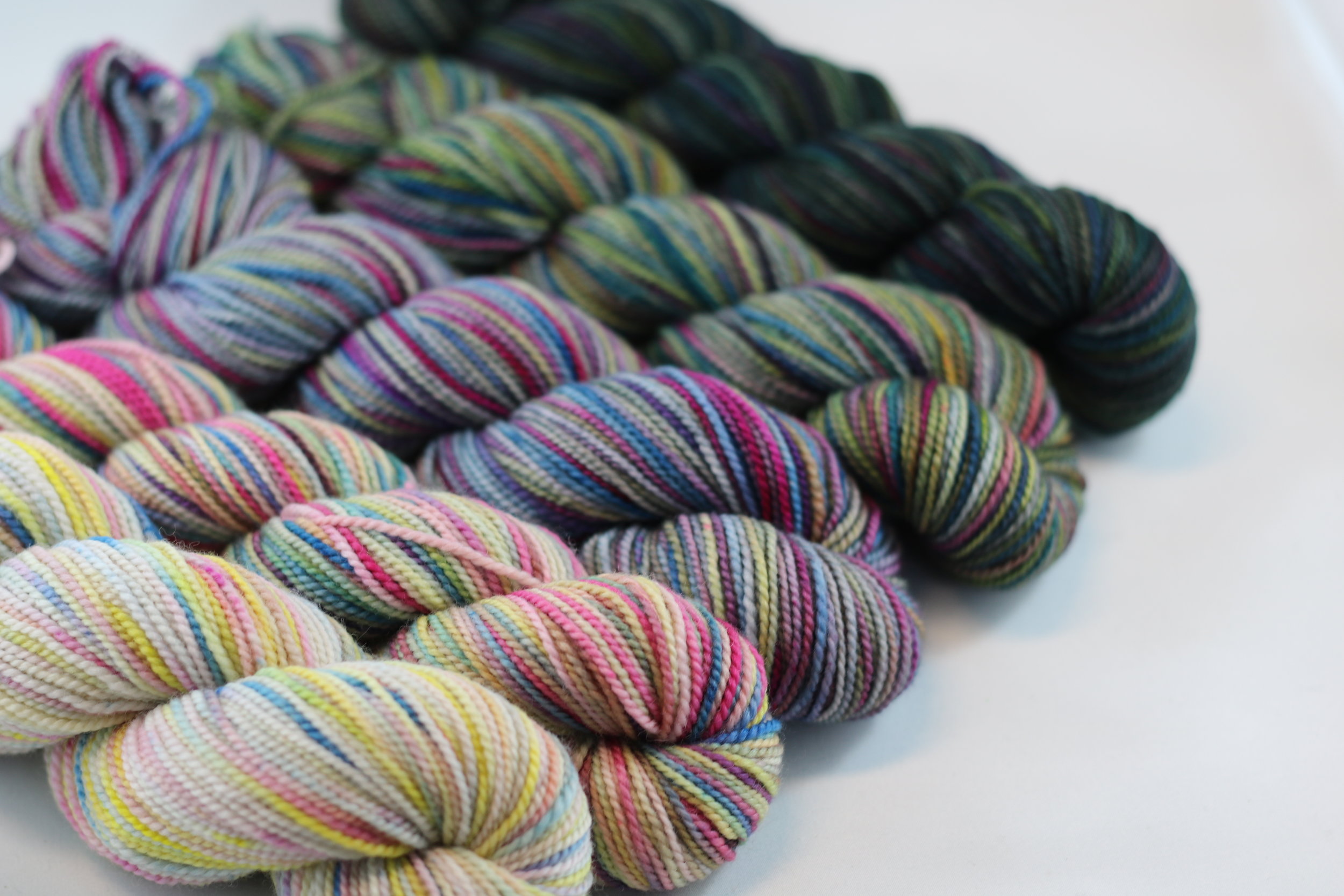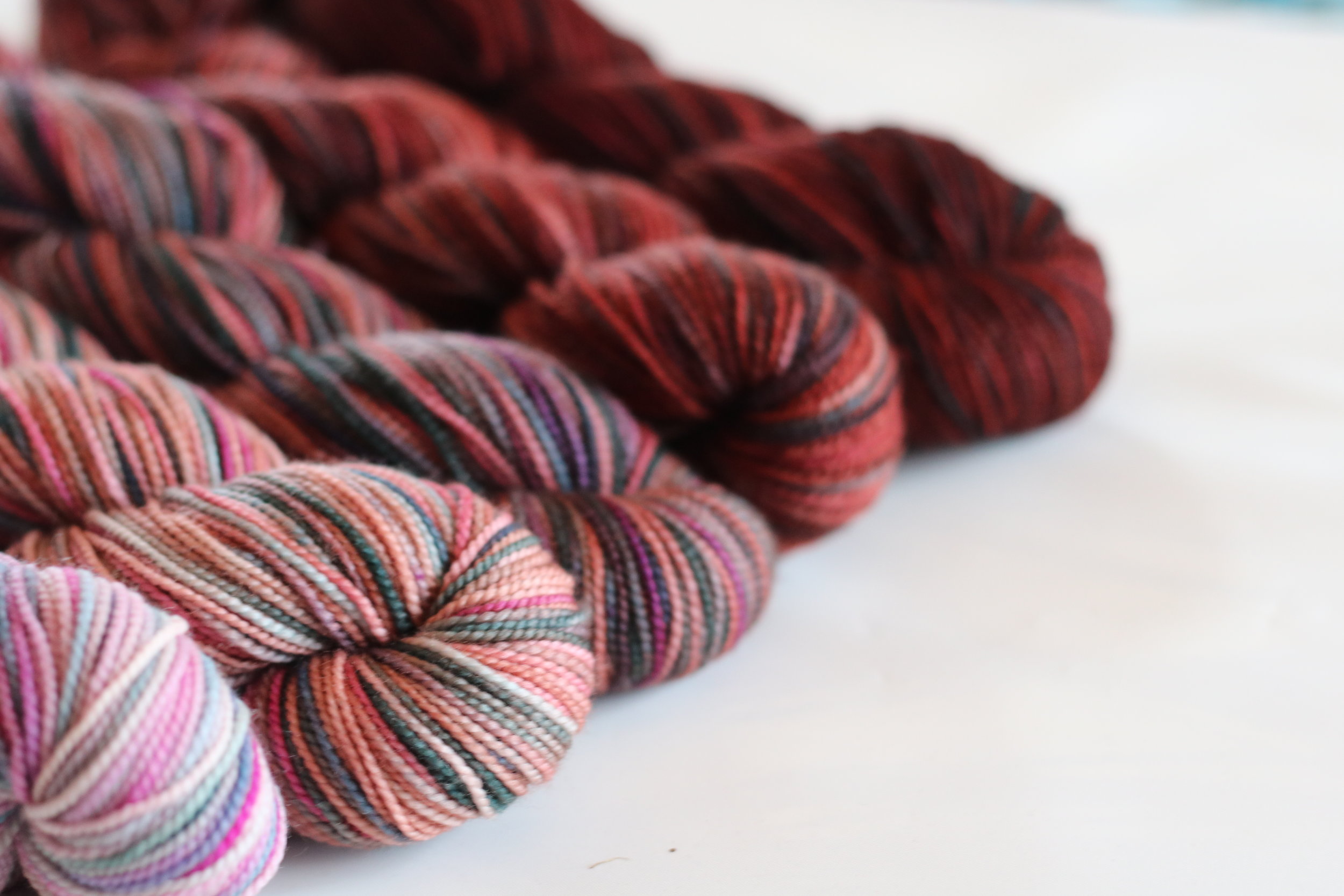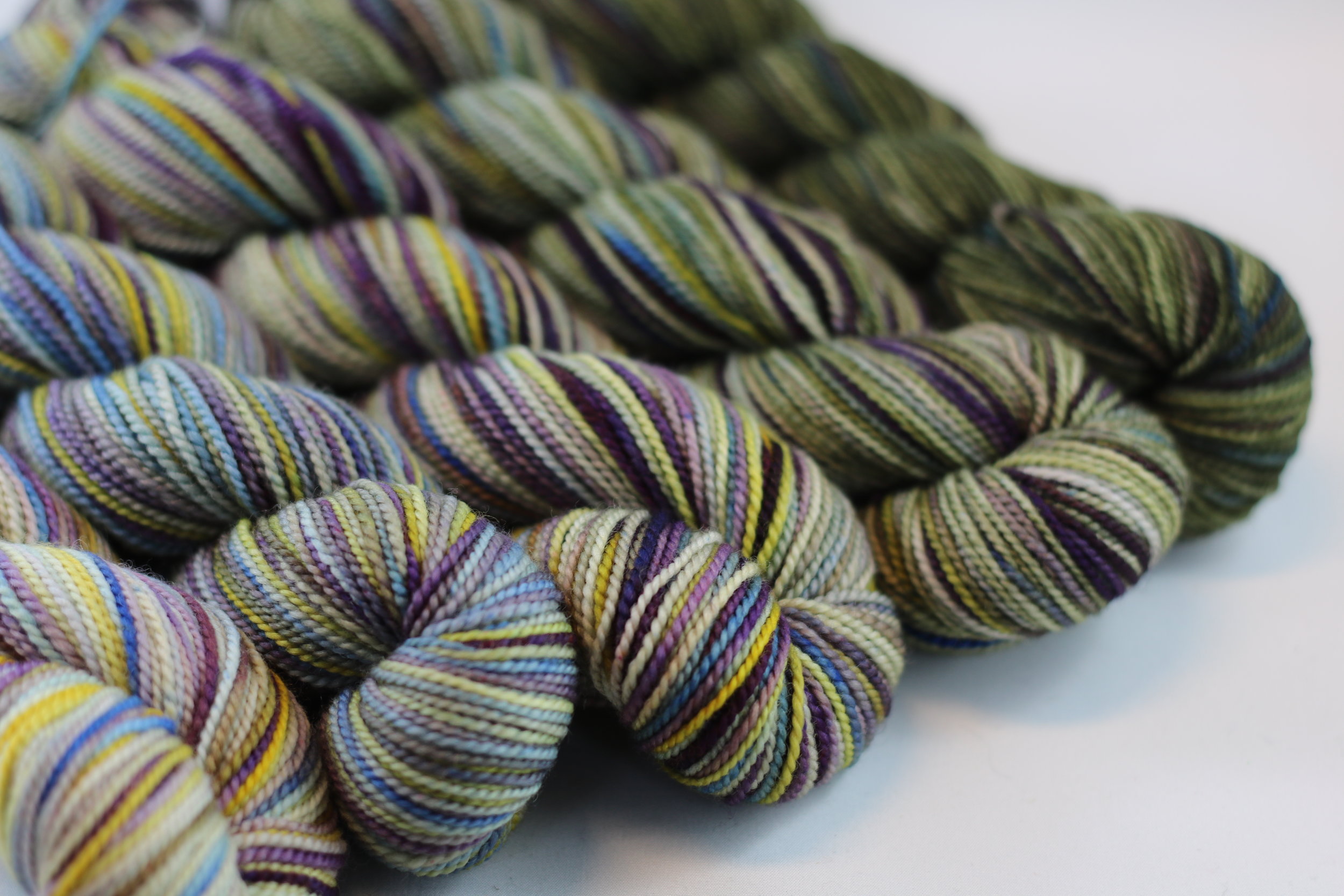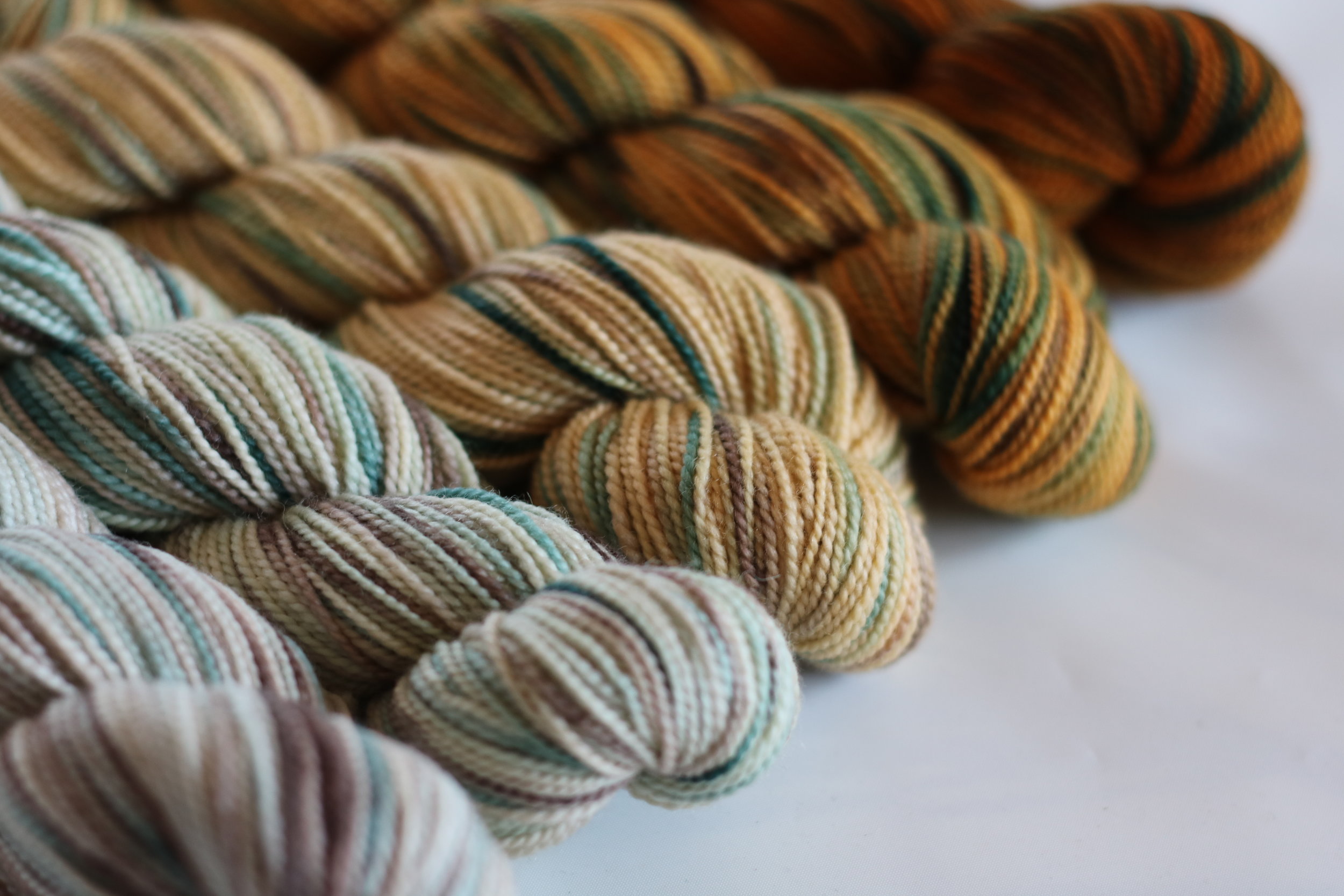 Koigu Paint Packs
10 single skeins of KPPPM in a tailored colour way pack. Colours have been specially pick by the creators of Koigu. Be inspired by the rich Koigu palette combinations.
For more information on these packs contact your local yarn store today.
NEW
Koigu Pencil Packs
Specially curated 10 Demi KPPPM skeins (25g) - (870 yes total) (total of 250g) pencil pack. A wonderful colour starter pack or gift for the connoisseur of Koigu KPPPM fine yarns.
Order Pencil packs for your store. orders@koigu.com