Thank you for all of the love & excitement for our limited edition Canada 150 yarns! We at Koigu have had a lot of fun making these unique yarns for this special occasion and we'd love to share our process with you.
We start with our merino wool being dyed in water filled pans. Each dye lot is lightly different as the dyes are applied by hand by our small staff. The Canada Day yarns were of course inspired by our nation's bold red and white flag, complete with the official flag red dye. After it's applied, the dye sets into the yarn in large ovens and then is washed.
Once the yarn has been thoroughly rinsed to remove any excess dye, the yarns are hung to dry. Since the weather was beautiful and warm this fine June afternoon, the Canada Day yarns were able to be dried in the fresh Grey County air here on the farm. Once the yarn is dry it is soft and ready to reel.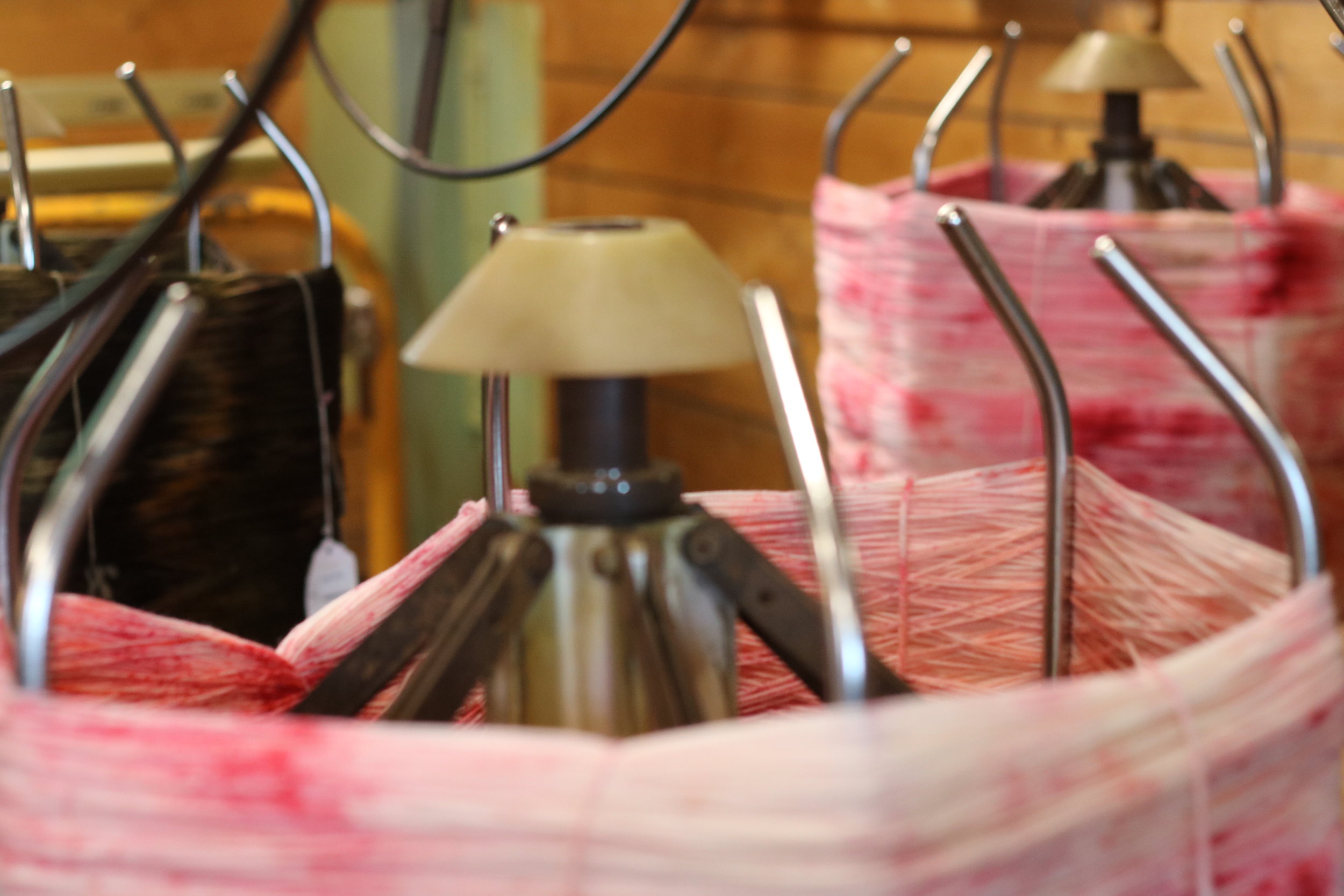 Reeling is done by our one and only Joanna. The reeling process is what allows us to turn our yarn into manageable sizes to be turned into the beautiful skeins you see in stores. After reeling, the loose skeins are ready to be twisted and labeled!
And there you have it! From start to finish, our vivid limited edition Canada 150 yarns are made with love and by the people of Koigu.
Happy Canada 150! Buy your "Oh Canada" and "Canada Eh" yarns before their gone!