Continuing to learn to paint with Koigu, this weeks colour tip is using a solid to extend your knitting. This tip can be exceptionally helpful with you are just nearing the end of your project and requires a little bit more yarn. Need a possible solution then finding the same dyelot of yarn? This should help!
1. Pick a solid skein that is in the same tone or is a predominate colour in the multi colour skein
2. Open up your skeins and place the multi around the solid. It should meld in with the multi yarn.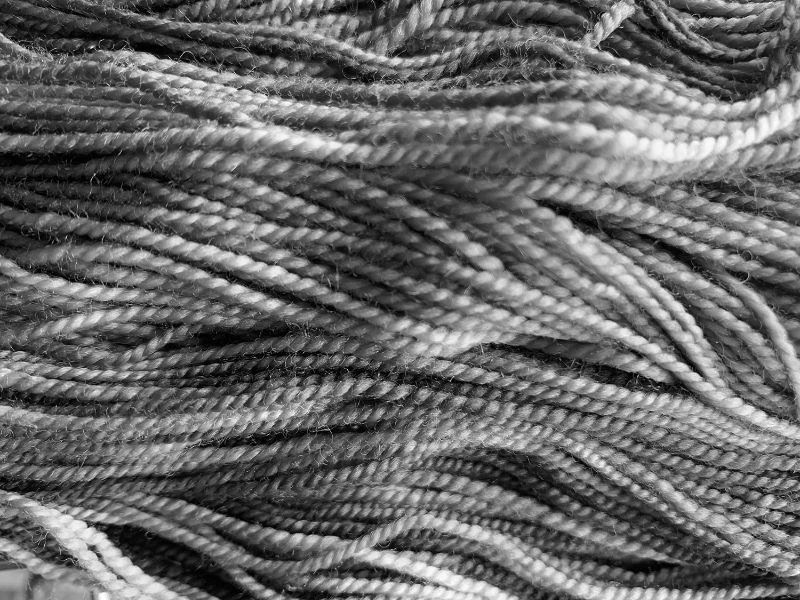 4. With your camera place it in Black and White mode and see how your colours work. As you can see they are very similar in tone and blend. You can also try this with a red glass to get the same result.
5. The solid colour is chosen ---. Knit 8 rows of multi add solid Knit 2 rows and the 2 rows of multi do this 3 or 4 times and then go back to 8 rows of multi.