At the Koigu Farm we have hosted two yarn shops and their customers for dye workshops at the Koigu. This has been a great opportunity for knitters and crocheters to see behind the scenes of the dying process at Koigu, while also leaving with their own custom skein, dyed by them.
First we hosted Michigan Fine Yarns from Livonia, Michigan. Sixteen fabulous women had the opportunity to dye yarn, and shop at Koigu.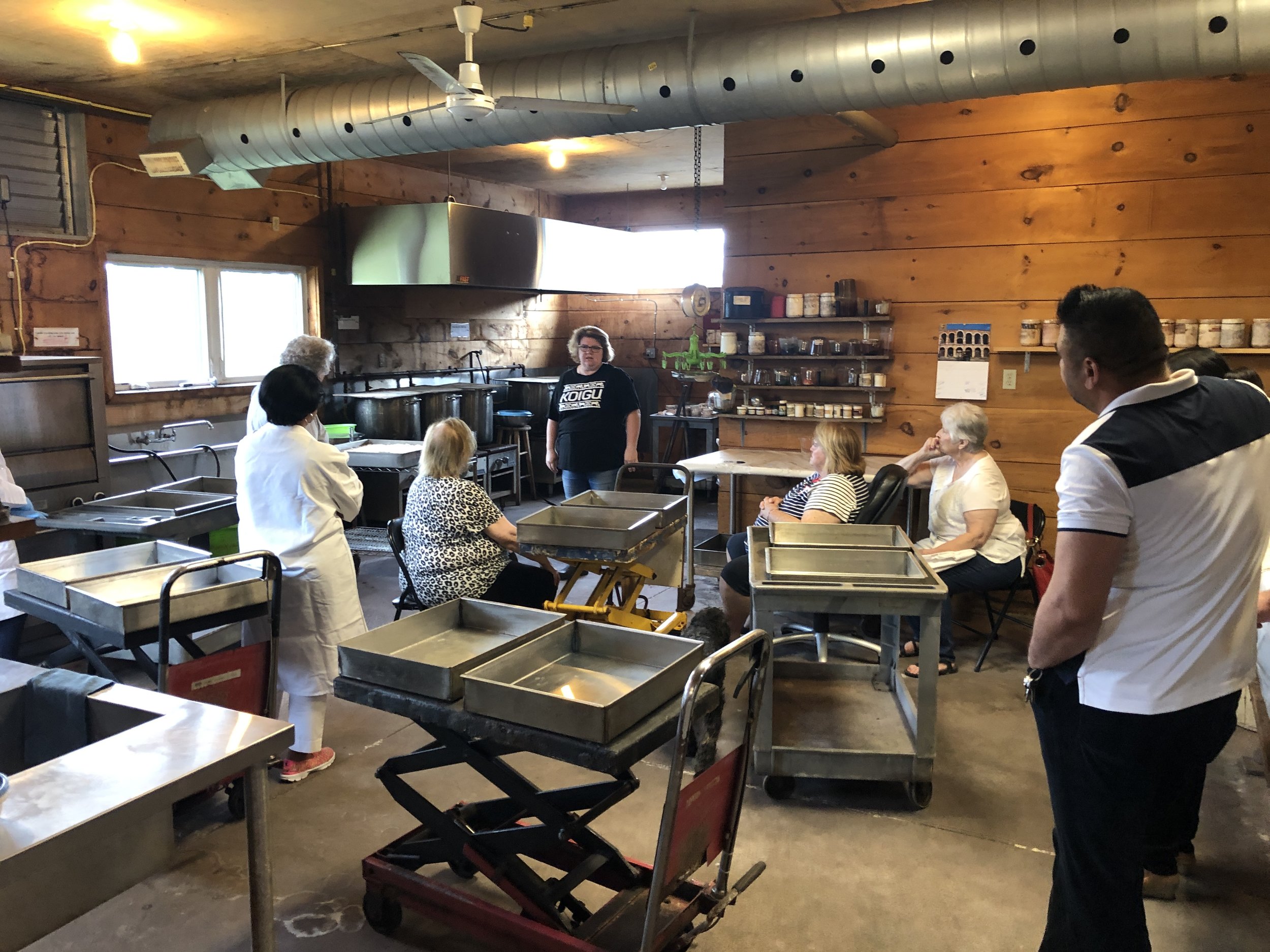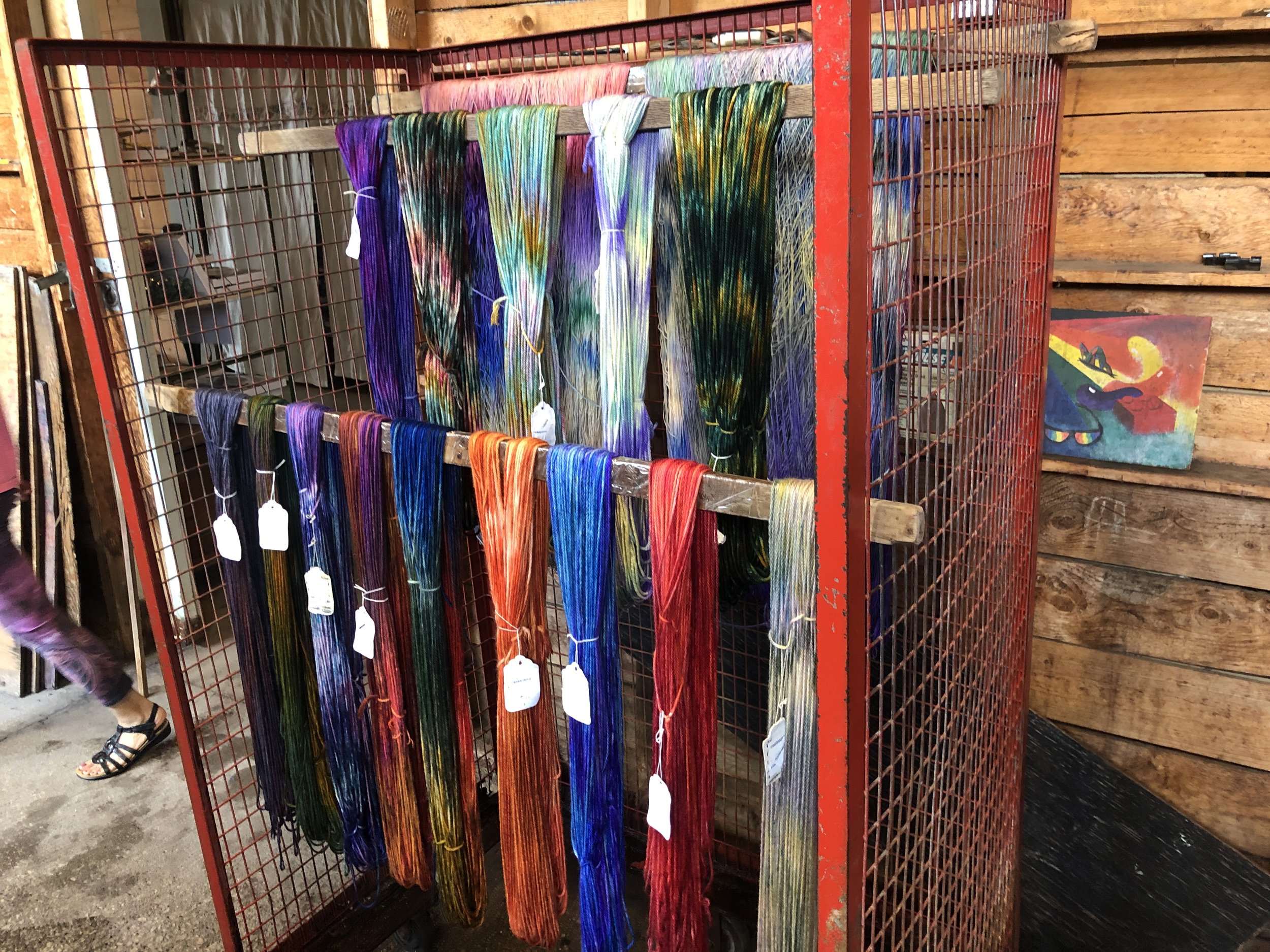 This past Sunday, we hosted Shall We Knit from Waterloo, Ontario. These women brought the knits, sharing with us projects they've made from Koigu they've collected, including that from the Koigu Tent Sale. We can't wait to see the projects they make using the yarn they dyed.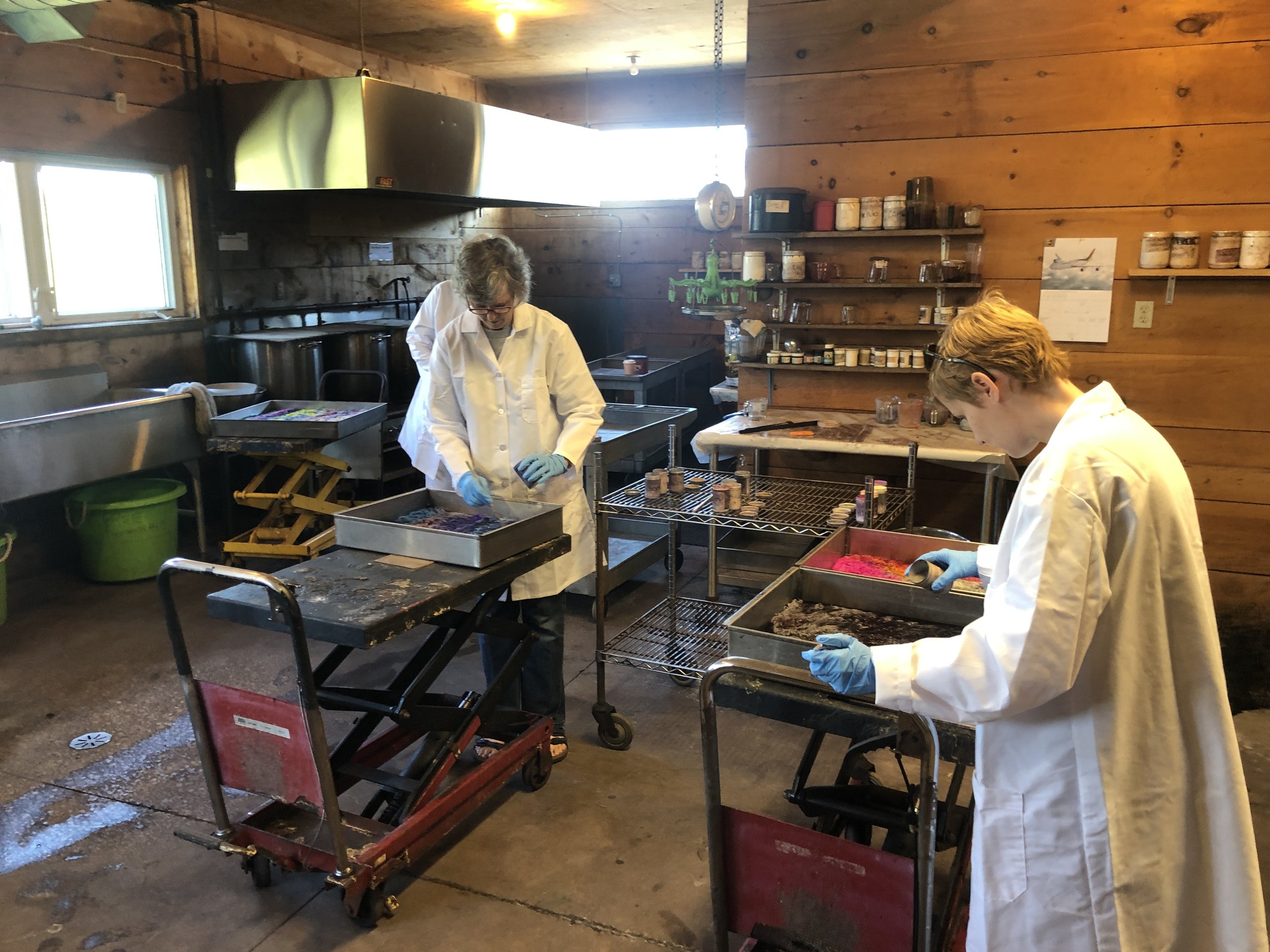 Interested in participating in a Koigu workshop at the farm? Be sure to sign up for our newsletter, to make sure that your the first to know about all upcoming events! Speaking of upcoming events, the Koigu tent sale is this Friday, Saturday and Sunday (August 16, 17, 18) from 9AM to 4PM (closing at 2PM on Sunday). Please RSVP
The Thursday before the Tent Sale is a Craft Night at the farm from 4PM-8PM, be sure to bring your craft and a lawn chair to make with the Koigu Team! Please RSVP